Travel Goddess - Interview with Rachel
Rachel has spent more time traveling than anything else. She hasn't lived in one place for longer than a matter of months since she left home at the age of seventeen. But for people like Rachel, home is a state of being, rather than a place. She's currently living in Santa Teresa, Costa Rica, where she teaches stand up paddle boarding (SUP). We catch up with Rachel to learn more about what calls her to international travel.

What draws you to traveling?
I travel to learn, explore, and develop my perspective of our world through experience. I travel to immerse myself in a different relative truth of reality; to understand more about what life is like through the lens of different cultures, landscapes, environments, and communities. Saint Augustine of Hippo said, "The world is a book and those who do not travel read only one page." There's a desire deep in my heart to read the entire book of our world - cover to cover.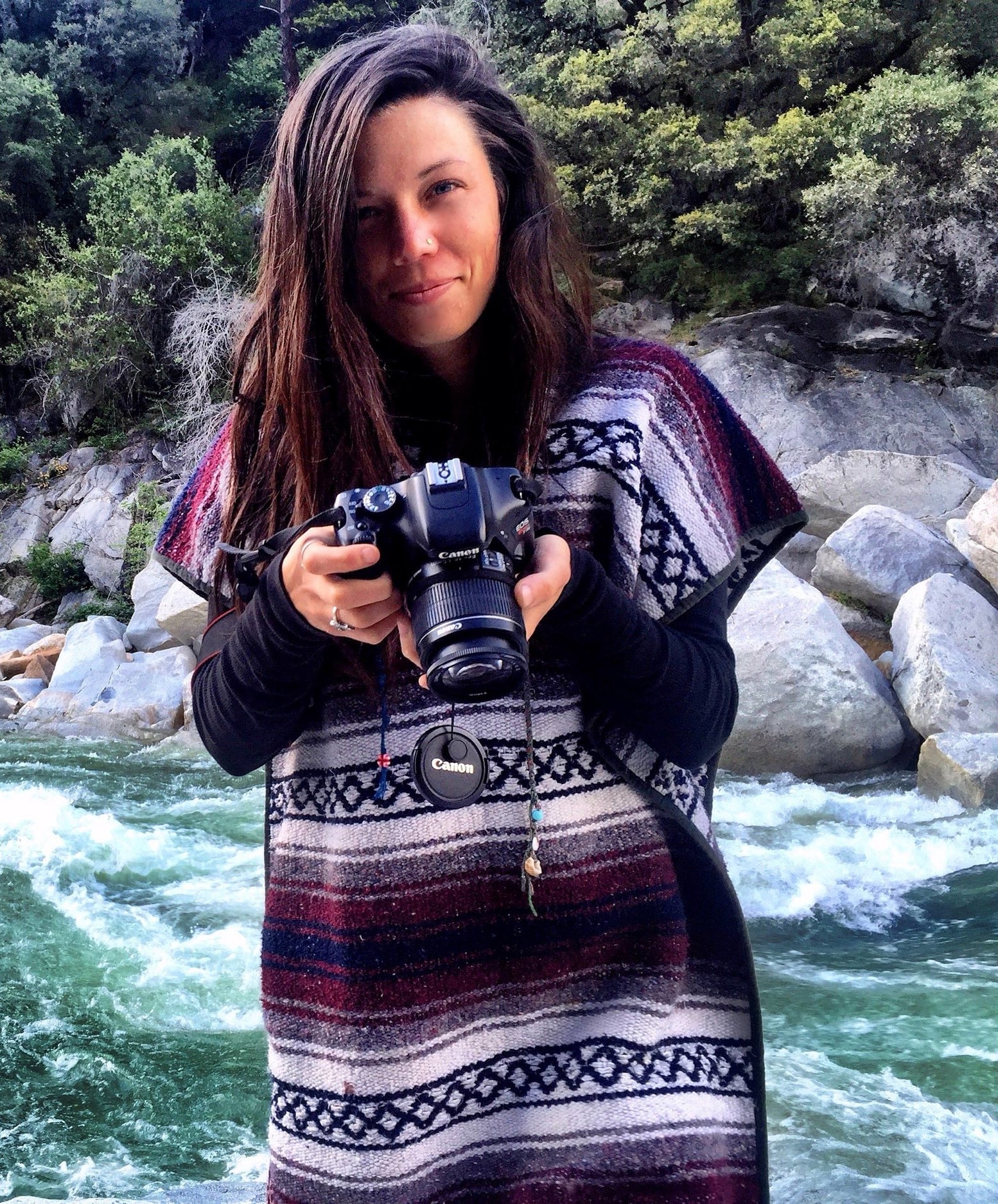 "There's a desire deep in my heart to read the entire book of our world - cover to cover."
Where are you right now?
I'm currently on a plane, making my way back to Central America after a quick trip to Buenos Aires, Argentina. My destination, Santa Teresa, is a small, rural surf-yoga town on the Pacific Coast of Costa Rica.
What's it like in Santa Teresa?
I'm grateful to have spent the past nine months living there. There's one dirt road that stretches a couple of miles parallel to the beach. It's an eclectic, spunky, tranquil town that truly embodies "pura vida" (pure life, the Costa Rican motto). People from all over the world come to stay or visit, creating an amazing melting pot that, to me, is like traveling without going anywhere.
"To me, adventure is life. There's a tremendous difference between being alive and truly living."
What methods of traveling do you enjoy?
I enjoy all methods of travel! Flying holds a special place in my heart as a pilot from a flying family. Trains make me feel connected to the "good ol' days" and are particularly appreciated through breathtaking landscapes. Road trips can be fun if you have time to enjoy and good company or podcasts. I have also deeply enjoyed traveling through water, whether through boat taxis, ferries, or catamarans. And there's nothing quite like the "chicken buses" that one can find in Central America. They're vibrantly painted old school buses and called such with good reason, as you should not be surprised to see farmers traveling with small livestock.
What role does adventure play in your life?
To me, adventure is life. There's a tremendous difference between being alive and truly living. It's so important to me to explore life outside of our comfort zones, to look at the potential for adventure in every day, and to take advantage of any opportunity to expand our horizons. Adventure doesn't have to mean hopping on a plane to a foreign country. You can take a different route to a destination, explore a new part of where you live, or try something new that you hadn't considered before.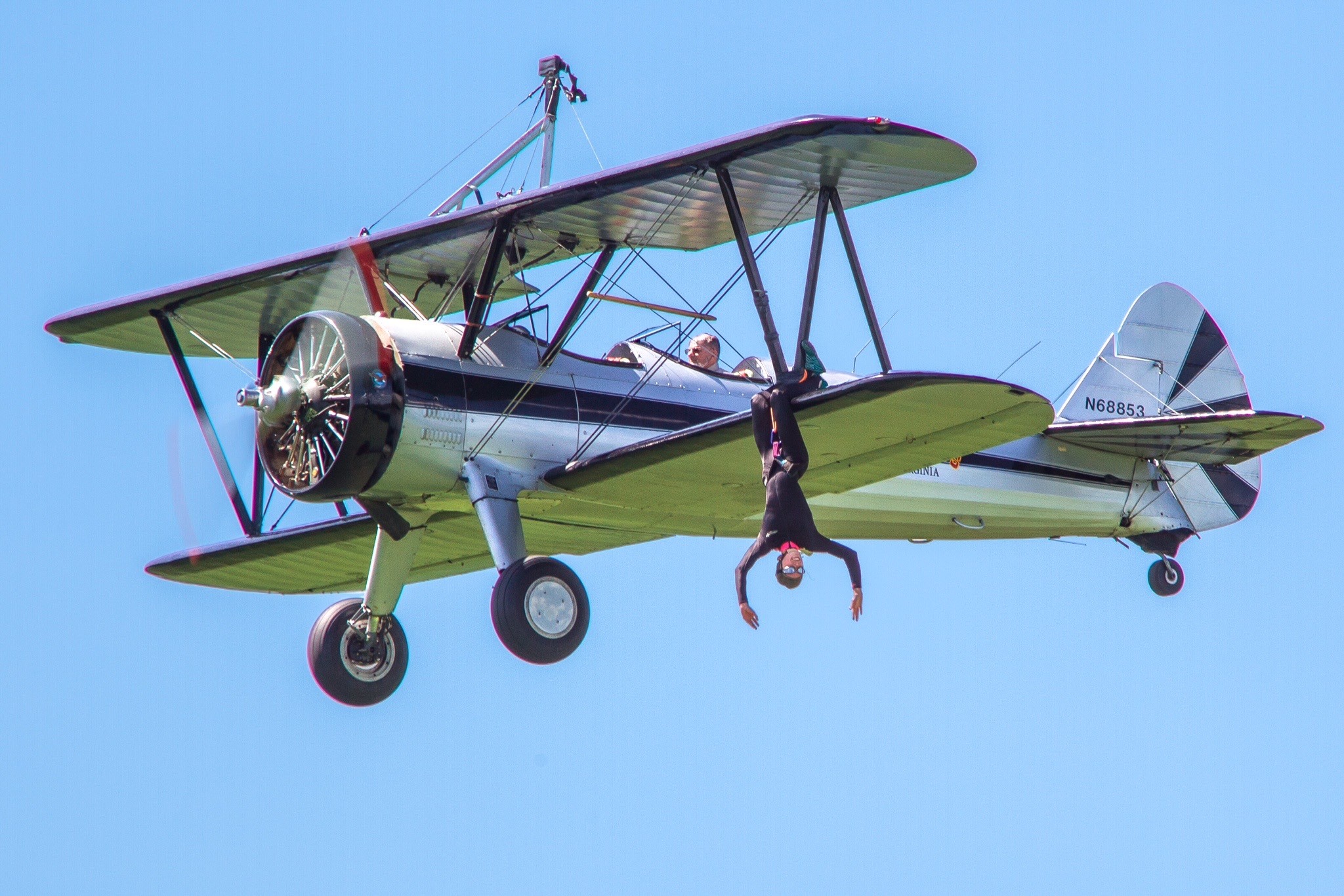 "Flying holds a special place in my heart, as a pilot from a flying family."
What excites you about traveling as a young woman?
In the context of being a young woman, it's exciting to feel independent, free and empowered. Traveling makes me humble, more connected to myself, and grateful. I also appreciate the opportunity to show the world that young women are limitless, capable, and deserve to feel free to explore without fear or inhibition.
Do you travel alone?
Yes, I travel alone more often than with others. I have traveled solo throughout the states, in Europe, and in Central America. Some of my trips have been as short as day trips: catching a plane in the morning to Florida to spend the day at the beach, then flying home that night. What I would consider to be my longest backpacking trip consisted of about 8 months in Central America.
How does a day trip compare with longer adventures?
The short trips feel like dreams where you wake up and it's almost like it never happened, aside from the sandy feet and sun-kissed skin. The longer trips are great opportunities to sink one's teeth in a little more. With more time in a given place, there are more opportunities to explore, connect, and be still amidst the motion of traveling.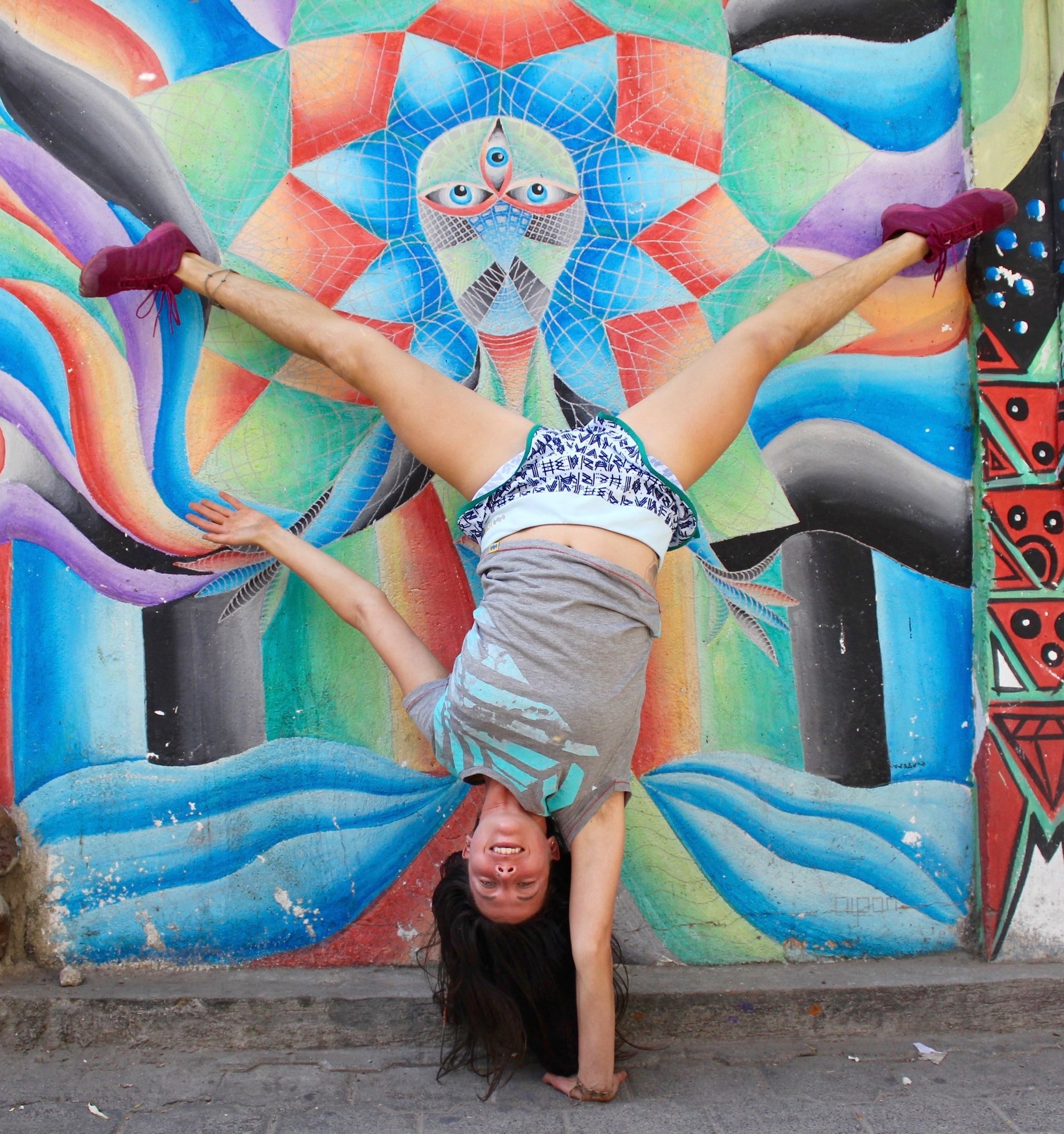 "Young women are limitless, capable, and deserve to feel free to explore without fear or inhibition."
What draws you to solo travel?
There's something so liberating, exhilarating and mysterious about traveling, especially alone. When I travel, it reveals so much not only about other places, but also about myself. It unveils experiences of attachment, the comforts I take for granted, and all of the ways in which I have been so blessed.
In your experience, how does traveling alone compare to traveling with others?
In life, we are constantly experiencing input – whether it's from other people, our cultures, relationships, etc. When I travel alone, I feel significantly less influenced, which is so important to realize who we are, what we need and want, and how we experience life. I also love the freedom of traveling alone; I go where I feel called to go and do what I feel called to do. For me, there's nothing like the experience of being alone in the world thousands of miles from anyone I know. It's almost as if you could be anyone you want, because there are no expectations. It's the closest thing I've experienced to being a fly on the wall, or invisible. I have also met some of the most astounding people traveling alone.
Traveling with others is amazing in its own right. You share beautiful memories and develop a standing relationship. You can reflect with one another on your new experience in contrast with ones from the past.
When have you experienced feeling scared in unfamiliar territory?
Once, I drove from Virginia to California with my pup, Hurley. I spent the first night near Lake Michigan, where I had planned to stay the night at a campground. Low and behold, the camping area was closed and there wasn't another for at least an hour drive. As Hurley and I walked the shores of the lake, I heard a flute in the distance. Guided by the music, I climbed the dunes and found an elderly man. We talked for a little while as the darkness of the evening began to set in. I asked if he knew of any alternative places to camp, and he suggested a small remote area of the lake. He gave me directions and, somehow, by the grace of goddess, I found it (or at least a suitable spot, I don't even know if it was the same one he mentioned). I managed to pitch my hammock in the dark and settle in for the night. Throughout the night, I would hear rustling in the bushes and Hurley barking. My heart would run wild, and my mind would wander.
How did you respond to that situation?
Iopened my hammock enough to see the stars, finding deep peace by seeing them shine down on me. I reminded myself that, whether it was a squirrel or a man with a machete, me being afraid was only making my experience worse. I focused on my breathing, reminding myself that I will never be given something that I cannot handle, and the more I can quiet the mind, the better off I will be.
"It is life-changing to have control over the mind instead of letting the mind control us."
What lasting effect did that fear have on you?
My experience that night actually ended up helping me a lot. I find myself coming back to those moments under the stars when I feel threatened or afraid. It reminds me that we are always connected to the cosmos as well as every grain of sand on earth and that it is life-changing to have control over the mind instead of letting the mind control us.
You can Follow Rachel on Social Media!