Waitlisted - A Story of Hope at the Port Townsend Writer's Conference
Melissa Febos is one of my writing heroes. She's the acclaimed author of Whip Smart, a memoir of her tumultuous years as a drug addict and professional dominatrix, and also Abandon Me, a collection of essays about her journey of self-discovery. I cracked open Abandon Me last month, and couldn't put it down: Melissa Febos gazes at herself with her unflinching blue eyes, and asks us not to write the story that flatters us, or makes us easier to live with, but to write the "truer version":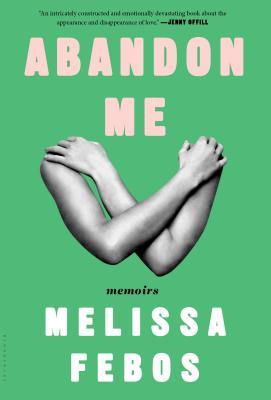 "To write your story, you must face a truer version of it. You must look at the parts that hurt, that do not flatter or comfort you." - Melissa Febos, Abandon Me.
And that's when I knew: I want this woman to mentor me as I write my memoir.
The only reason I stumbled across Melissa Febos in the first place was because I'd signed up for the Port Townsend Writer's Conference, which begins this Sunday, July 15th. When I registered for the Conference back in January, Melissa's course on memoir-crafting was already full. I was assigned to a different author's class, and put on the waitlist for Melissa's. The more I read her work, however, the more desperate I was to get into her course.
Months went by. I might've driven the folks at Centrum crazy with my emails asking if I'd made it in yet. At one point, I considered withdrawing from the conference altogether, thinking naiively, "If I can't have Melissa as a teacher, what's the point?" No other faculty member was focusing on memoir. And it wasn't just her subject, it was her style. That willingness to embrace the uncomfortable sides of ourselves. Her ability to bring clarity and compassion to the murkiest parts of human nature. Because above all, I want my memoir to be as honest as possible. I want to offer a realistic road map to women who've felt similarly, and to all people who wrestle with fear.
I didn't withdraw from the conference. I decided to take a chance, and to be grateful to work with any of the decorated published authors teaching that week. The deadline for refunds came and went. I was now #1 on the waitlist.
It wasn't just Melissa Febos' subject, it was her style... Her ability to bring clarity and compassion to the murkiest parts of human nature.
In a moment of bravery, I emailed Melissa Febos' speaking agent. I had to try. I explained my memoir project, my respect for Ms Febos' work, and asked if there was any way to admit one more student into her course. To my great surprise, Melissa herself responded: "I appreciate your heartfelt appeal, but the enrollment for these classes is totally out of my control."
Heartfelt appeal. That's what it was. I wrote back and thanked her, and kept making that appeal to anyone who would listen. I meditated. I visualized. I prayed. I'm number one, I thought over and over, I'm number one, I'm so close.
It was when I gave up that the email arrived. This very morning, just four days before the conference begins, I woke to a message in my inbox from one of the coordinators: "You are in Febos' class!" He didn't write anything else. He didn't have to.
Today, I celebrate!
Wishing you all the good fortune and blessings and love you can handle,
Olivia