Writing Update: How's That Memoir Comin'?
You've heard it before: writing is a long, slow process. The first draft looks nothing like the final one, and there can be years and years between them. Why? Because the process is slow enough that the writer is actually living into new experiences, becoming a new person.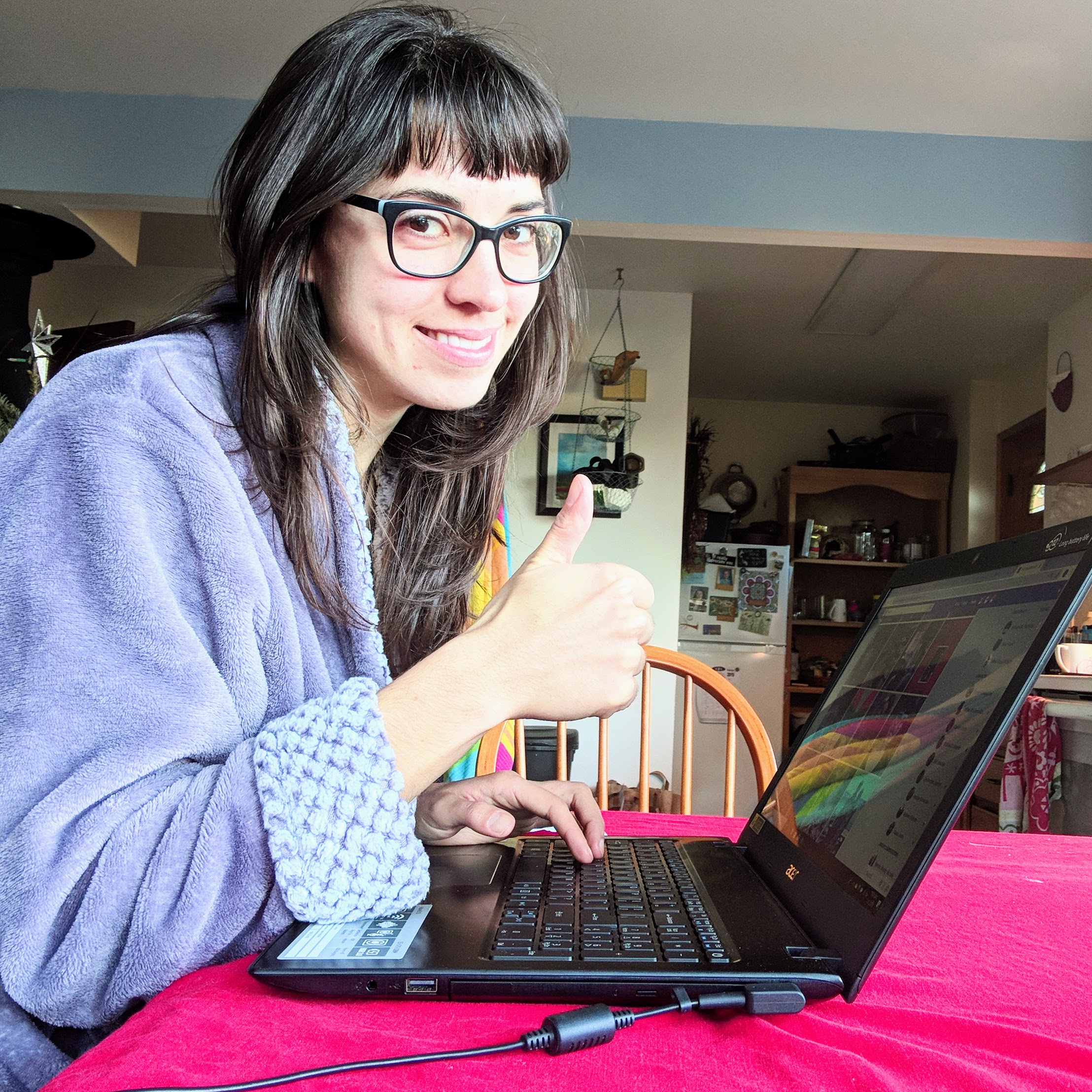 It's not just the words on the page that I'm revising: it's the stories I tell myself.
In writing about my life, I've found my memories to be the questionable, inaccurate creatures that they truly are. Especially the ones from childhood. It's been a relief to sort through the file folders in my head, applying my adult perspective to old, crusty stuff. It makes me wonder what I'm missing right now. What will I find in ten years, when I go back and look at my journals from 2018? What will be embarassing, hilarious, cringe-worthy? What beliefs will I have dropped entirely? And what ideas, that I once judged stupid, will prove to be genius?
In ten years, I totally picture myself being an internationally best-selling millionaire author. I'm allowed to. There really is no law against fantasizing, and I'm learning to take advantage of that. Honestly, stranger things have happened.
Every year a handful of people become internationally best-selling millionaire authors. Somebody's gotta do it. Why not me?
It's nearly impossible, but the last ten years have been filled with "nearly impossible" things: traveling to foreign countries by myself, riding my bike across the United States, releasing my fear of men, etc. There's more, a lot more, but the rest are pretty "woo-woo" and out there, so I don't want you to decide I'm clinically insane before you read my book. (You are free, however, to make that decision afterwords.)
I met with an editor named Elizabeth Thorpe yesterday. I've hired her, which makes me feel very mature indeed, to help me polish my manuscript so I can send it out to publishing agents. We went for a walk through uptown Port Townsend, and at one point she told me, "It doesn't need that much work. No gaping plot holes, no major rewrites. Just some tweaking." And I dropped my tote bag to the ground, raised my fists to the sky, and yelled, "THANK YOU, GOD!!" which may seem like dramatic overkill, but really… it's been two years. Two. Years. And I'm ready to birth this thing into the world and move on to the next one.
That's right! While I was letting this manuscript sit for a couple months, to "let it set up like jello," according to the advice of Mary Karr, I began writing my second memoir. I can't tell you what' it's about, nope, because it's just an embryo and may never breathe air into its lungs, but I'm enjoying the process. It's the little seed of something new, and I love it. I really do.
So that's the update. I've got a manuscript to tweak, and then I'll send it to the 6 agents and 3 editors that I met at the Pacific Northwest Writer's Conference. They expressed interest back in October, and I'm hoping they're still interested. If I don't hear back from them, I'll submit the manuscript to a dozen more agents, and then a dozen more, and then a dozen more… until someone says "yes." Because that's how you make your impossible dreams come true: you stay flexible, you keep learning, and you don't give up.
Best wishes to you in this new year. May it bring impossibly good things for us all.
Love,
Olivia
PS: leave me a comment!